The Beauty of Painted Furniture
I am a really big fan of painted furniture…I love wood and all, but there is something inside me that just gets excited when I see COLOR on a piece of furniture (and yes, even white is a color that excites me too!) I have painted several pieces of furniture for myself, and it all started when I was just a teen.
My sister and I had inherited some new-to-us furniture from a neighbor for our bedroom but after several years, the wood was just SO boring! We had a family garage sale and out it went! I was  so excited to see it go but as hour after hour passed and the dresser remained I lost hope...I was so disappointed that it didn't sell and by the end of the day I was still looking at this boring dresser and not sure what I was going to do about it!
Then my dad said the magic words…" Why don't you paint it?"
Within just a few minutes I had the color all picked out—a lovely Wedgewood blue--and knew exactly what I wanted to do with it! I now had a vision for this old dresser and I was SO happy it didn't get sold! It lived that color well into my 20's when I eventually painted it white.
And that was just the beginning of my love of painted pieces.
Does this mean I am an advocate of painting every piece of furniture out there? Nope. It all depends on the piece, where it's going and also being sure that you will never want to go back…because that is not an easy thing to do! We currently have this gorgeous sideboard in our dining room, which is the very first piece of furniture me and my then-fiancé purchased for our new home. It was in this little hole-in-the-wall store on Barton Street that was full of furniture…and there at the back for just $125 was this solid, SOLID (it's SO heavy!) piece of beautiful-ness that we both just loved. It was in imperfect condition but we didn't care! He was willing to deliver it for us (up the 20 stairs to our 2nd level apartment) and that sealed the deal.
I have often thought about painting this piece of furniture, but just can't do it! I have seen similar pieces painted turquoise, or cream or charcoal gray…and they look SO GOOD....but I can't bring myself to actually paint this piece! "Maybe one day..." I tell myself…
As for client projects, there have been a couple of times where we have found older pieces and had them painted out, but recently we gave this desk a transformation that is just so perfect, so everything-I'd-hoped-it-would-be that I just had to share it with you! It is from the Boho bedroom sneak peek that I featured a while back. Just as a reminder, here is the "before" of this lovely desk.
We knew right from the start that an old desk was what we were looking for in this room. I searched Kijiji and a few local consignment stores, but nothing came up at first. Then…I spotted this one. It wasn't like anything else I had seen previously and fit the dimensions, style and storage needs we were looking for. When I showed it to the client, she liked it right away and was totally on board for painting it out. Sweet!
I knew that I wanted to take this piece to Melanie at The Painted Bench on Ottawa Street. I had seen many of the pieces she and her team have painted over the years and they ALWAYS look amazing! We worked together and customized the color for the desk and I was confident this piece was in good hands.
The very nice thing about using the Annie Sloane chalk paint is that there is no need for primer. Once the piece has been prepared properly, you can put the paint right on it—and it's so easy! I used it myself on this Staff Lounge project where I painted out a couple of vintage chairs in the Napoleonic Blue, and then used the watered-down paint as a dye for slipcovers—it is so versatile!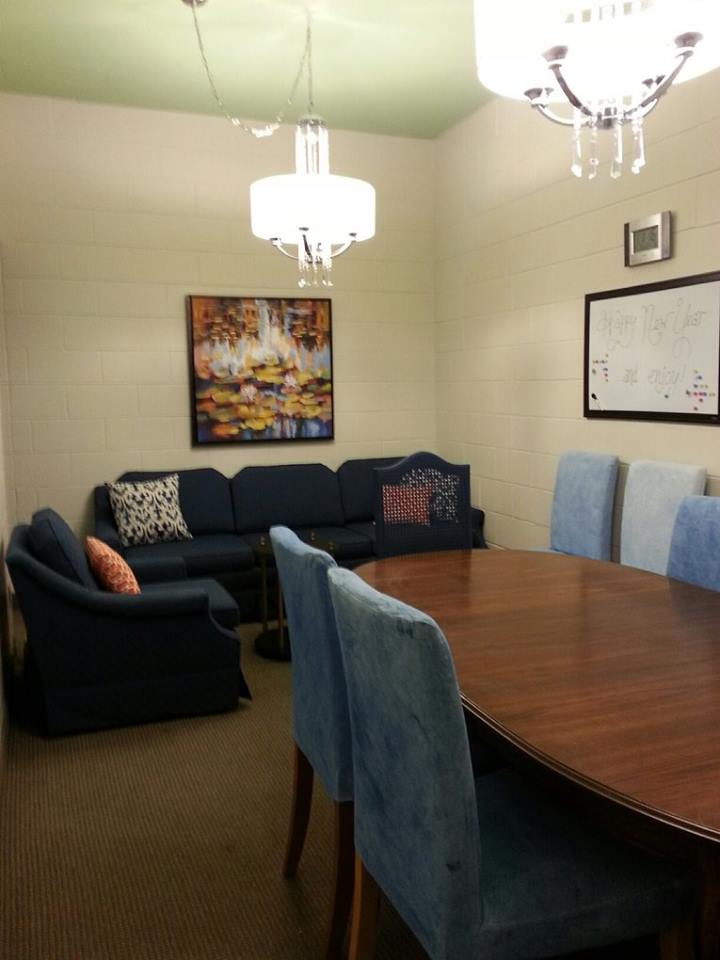 But back to the desk…
After about 3 weeks the store called me to say the desk was ready. When I walked in and took a look, I literally did a happy dance right there in the store--yes, even in my old age I cannot contain my excitement when it comes to these things! I was gushing…I was BEYOND thrilled! I was so excited to show the client and when I brought it up to her home, she loved it too—it was perfection!
Take a look for yourself and you'll understand!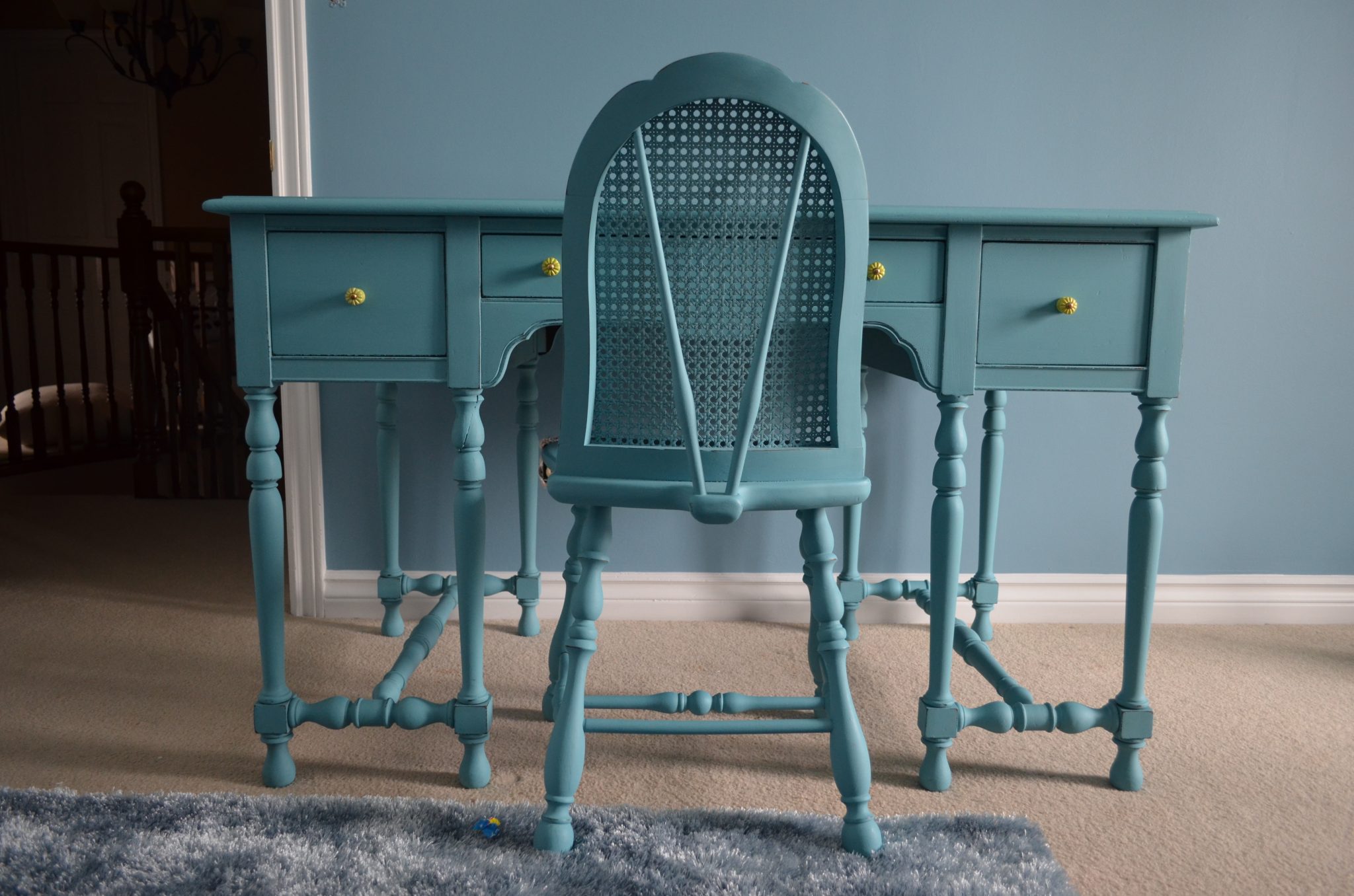 Isn't it a beauty?!?!
I'm so excited to show you the whole, completed room...soon, my friends...soon!
All opinions in this post are my own and have not been endorsed in any way. However, if you do need something painted, may I kindly suggest that you give Melanie a call! She really knows her stuff and she can help you with something large or small; they even teach classes at the shop for you to make your own special pieces! You won't be disappointed!
Keep Connected!
Never miss an update. Sign up for our Newsletter.